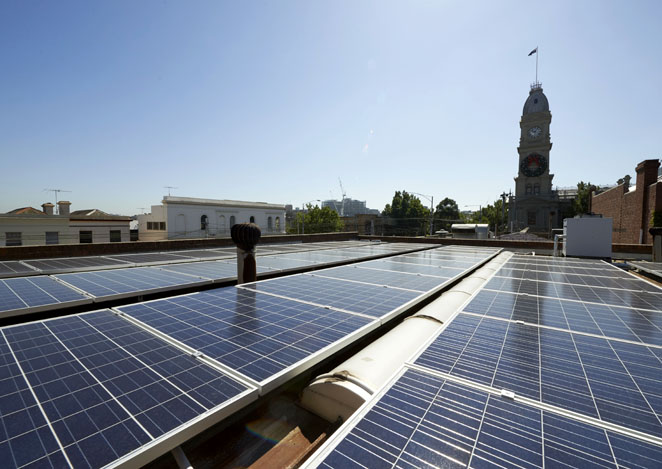 FoodWorks North Melbourne  is part of the Australian independent retail supermarket group Australian United Retailers Limited trade under. The supermarket operates 7 days a week between 7.30am and 9pm. Their main power use comes from refrigeration and air conditioning, therefore installing solar provided a welcome relief and considerably reduced operational costs of the store.
I spent many months researching the best quality systems for my store. Nu Energy were able to offer me the level of system I was looking for at excellent prices. Good professional service. Jack- FoodWorks North Melbourne 
 Performance Analysis.
PROJECT OVERVIEW
PERFORMANCE
Location
North Melbourne VIC
Output
101kWh/day
Business Type
Supermarket
Yearly Generation
37,040 kWh
Operating Times
7 Days. 7:30am-9pm
Solar System Size
25 kW
% Total Daytime Power Generated
25%
Solar System Installed
Dec 2014
SYSTEM INSTALLED
SAVINGS
Panels
100 x Jinko 250P
Savings In Year One
$5,555
Inverters
ABB TRIO – 27.6 TL
10 Year Savings
$63,693

Warranties

Return On Investment
5.1 years
Panels
25 years performance
Inverters
10 years manufacturer
CO2 reduction
44.1 tonnes
Installation
5 years workmanship