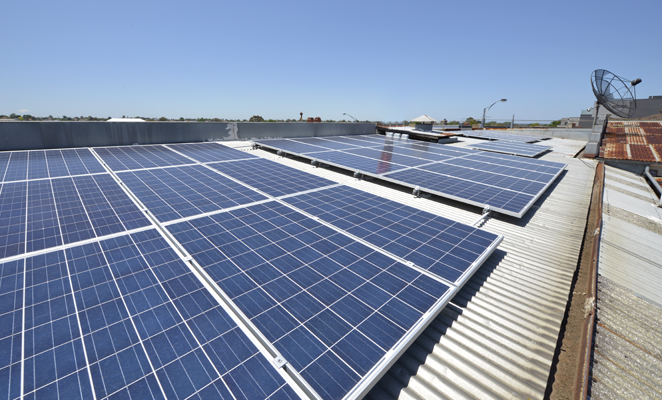 FoodWorks Caulfield South is part of the Australian independent retail supermarket group Australian United Retailers Limited trade under. The supermarket operates 7 days a week between 7.30am and 9pm. Their main power use comes from refrigeration and air conditioning, therefore installing solar provided a welcome relief and considerably reduced operational costs of the store.
I was referred to Nu Energy by a fellow franchisee who was looking for energy saving solutions. I found the quote to install process simple and informed. I am looking forward to seeing the savings on my power bill, generated from my new solar system. Sophia– FoodWorks Caulfield South 
 Performance Analysis.
PROJECT OVERVIEW
PERFORMANCE
Location
Caulfield South VIC
Output
85kWh/day
Business Type
Supermarket
Yearly Generation
31,114 kWh
Operating Times
7 Days. 7:30am-9pm
Solar System Size
21 kW
% Total Daytime Power Generated
21%
Solar System Installed
Dec 2014
SYSTEM INSTALLED
SAVINGS
Panels
84 x Jinko 250P
Savings In Year One
$4,978
Inverters
ABB TRIO – 20.0 TL
10 Year Savings
$57,069

Warranties

Return On Investment
4.7 years
Panels
25 years performance
Inverters
10 years manufacturer
CO2 reduction
37.0 tonnes
Installation
5 years workmanship