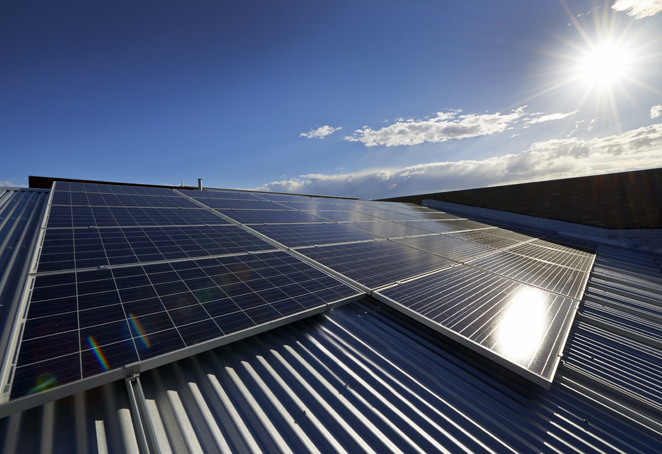 Cattani are an Internationally renowned engineering company based in Thornbury, Victoria. They specialise in suction systems and oil free compressors. Their warehousing facility has a varied amount of energy use that requires a fair amount of electricity. Nu Energy installed a solar system across Cattani's three separate roof spaces on the same block. Monitoring has also enabled Cattani to identify any issues and energy wastage.
We were very impressed with Nu Energy's efficiency and professionalism. We have seen many benefits from installing the system last year, besides the obvious power generation.  Andrew- Cattani 
 Performance Analysis.
PROJECT OVERVIEW
PERFORMANCE
Location
Thornbury VIC
Output
129kWh/day
Business Type
Manufacturing
Yearly Generation
47,411 kWh
Operating Times
5 Days. 8am-5pm
Solar System Size
32 kW
% Total Daytime Power Generated
94%
Solar System Installed
Jun 2014
SYSTEM INSTALLED
SAVINGS
Panels
128 x Jinko 250P
Savings In Year One
$12,259
Inverters
ABB TRIO – 20.0 TL
ABB TRIO – 8.0-TL
ABB TRIO – 6.0-TL
10 Year Savings
$152,691

Warranties

Return On Investment
3.1 years
Panels
25 years performance
Inverters
10 years manufacturer
CO2 reduction
56.4 tonnes
Installation
5 years workmanship